Sharing knowledge
is part of our practice.
Great Lakes Anesthesiology and our doctors take tremendous pride in leading the pediatric anesthesia field. Whether training the next generation of practitioners or contributing to academic advancements, we firmly believe our expertise is meant to be shared for the greater good.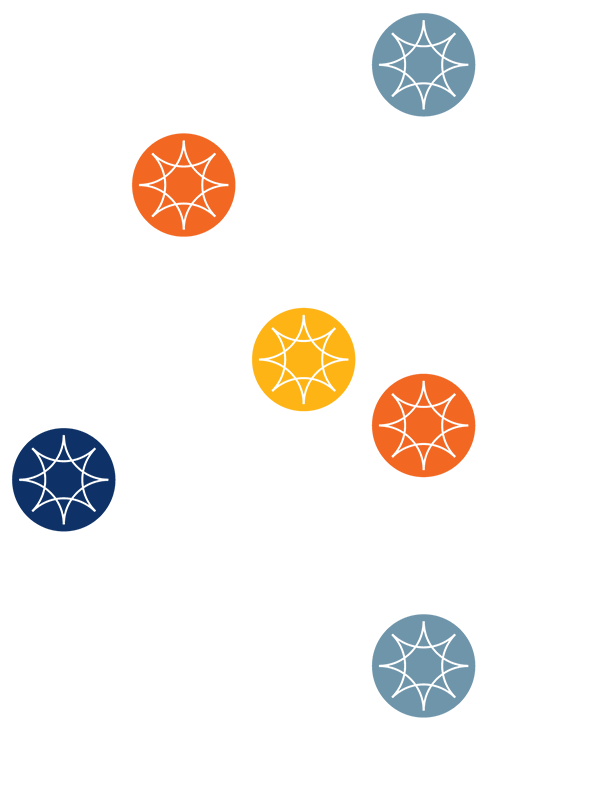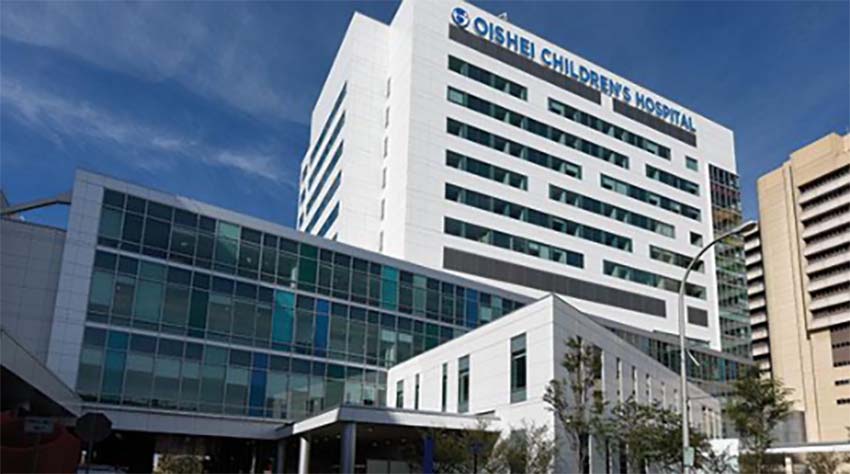 Training at a regional center of excellence
Our training programs take place at the John R. Oishei Children's Hospital (formerly Women and Children's Hospital of Buffalo). This new institution, which opened in 2017, is located in downtown Buffalo, New York, adjacent to the campus of the University of Buffalo.
About the hospital and our partnership:
10-story,
200-bed facility
with operating rooms for ambulatory surgery and inpatient procedures, including obstetrics. Great Lakes also provides anesthesia in radiology for MRI, CT, and interventional radiology procedures and anesthesia for neonatal surgery
16 operating
rooms,
with three designated for C-sections, both elective and emergency
46-bed
NICU
anesthesia for neonatal patients cover a wide range of surgeries that are undertaken both in the NICU and in the operating room
20-bed
pediatric ICU
cares for children with a wide range of critical illnesses, including those who require ECMO
We provide anesthesia for children undergoing surgery for conditions ranging from simple ambulatory surgery for otolaryngology, dental caries, and ophthalmologic disorders to gastric bypass surgery, neurosurgery for tumors, and craniofacial and plastic surgery. In total, we provide anesthesia care for approximately 12,000 children per year.
Oishei Children's Hospital is a Level 1 Pediatric Trauma Center and Regional Perinatal Center. The obstetrics service delivers about 4,000 babies per year. Great Lakes provides not only epidural, spinal and combined spinal epidural analgesia for labor patients, but is also actively involved in planning and executing complex care plans for high-risk obstetric patients. We also participate in prenatal classes.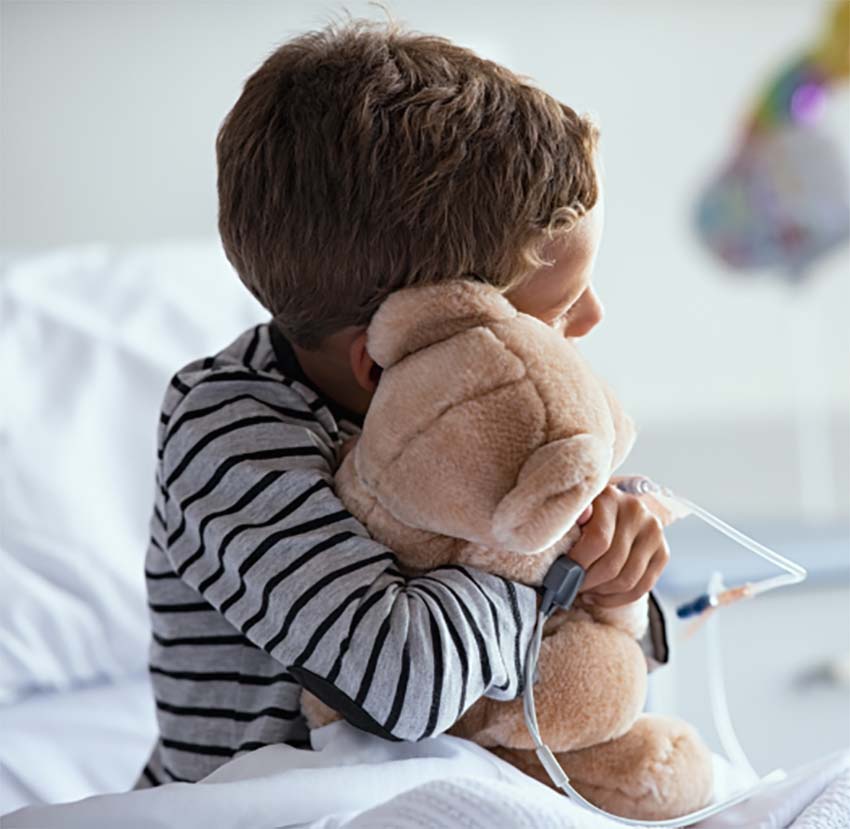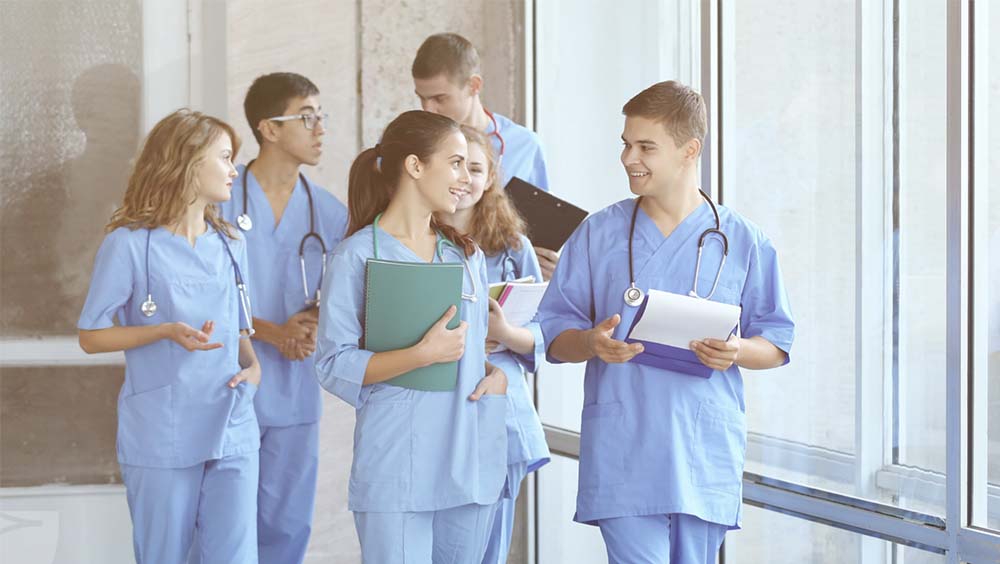 Typically, we host up to six residents from the anesthesia programs at University at Buffalo and NewYork-Presbyterian in NYC. Our residents receive pediatric and obstetric anesthesia training while engaging in weekly didactic rounds and OR instruction at Oishei Children's Hospital. In addition, the University holds weekly seminars covering the curriculum for the ACGME teaching program, and our faculty provide lectures on pediatric and obstetric anesthesia.
Anesthesia fellowships.
Pediatric anesthesia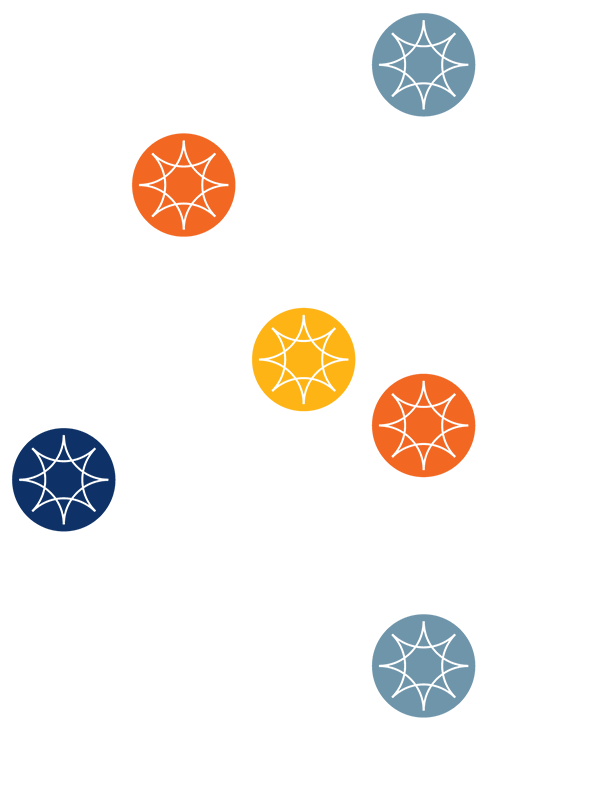 Great Lakes Anesthesiology has a world-class reputation in pediatric anesthesia. Our pediatric anesthesiology fellowship is a one-year American Board of Anesthesiology-accredited training program open to two candidates. We also offer non-accredited fellowship positions in both pediatric and obstetric anesthesiology. Fellowship subspecialty training in pediatric anesthesia is supported by our clinical team of 25 anesthesiologists.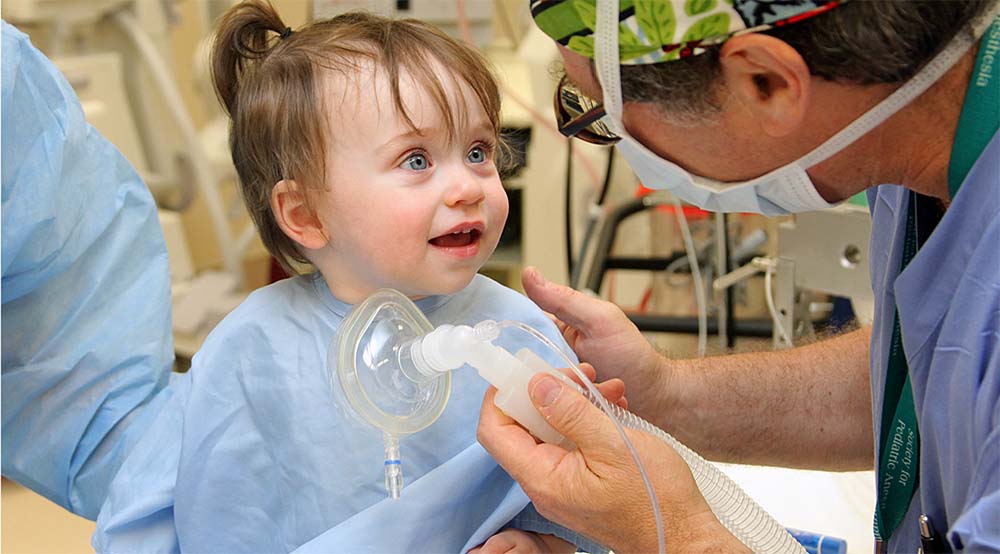 Fellows at Great Lakes have the opportunity to: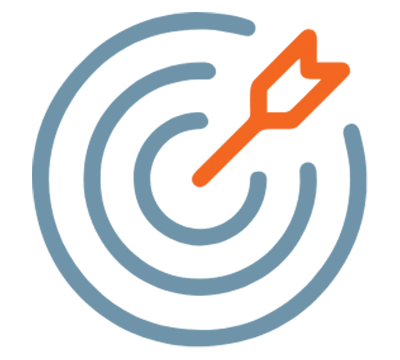 Improve
their skill set
in managing children from 500 gm to 200 kg for a range of surgeries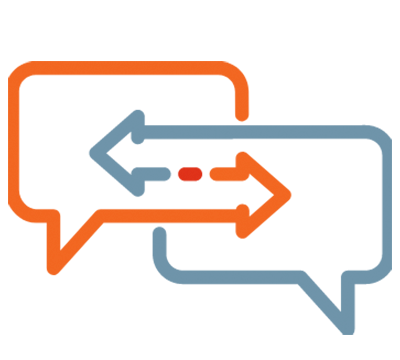 Deliver
lectures
to the department and city-wide rounds to a forum of anesthesiologists from all centers in the program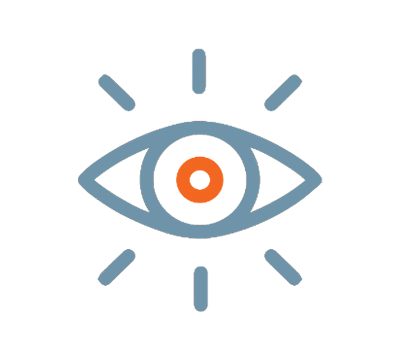 Gain
experience
with more challenging clinical cases, neonatal anomalies, and pediatric cardiac rotation at nearby centers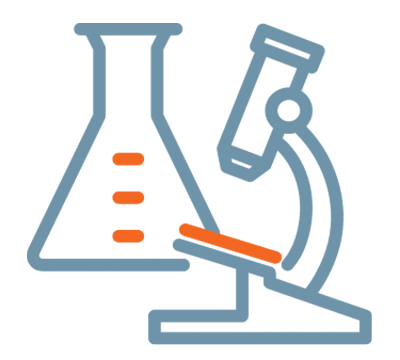 Gain
experience
under the guidance of Dr. Jerrold Lerman, an internationally recognized clinical researcher and author. Bimonthly clinical rounds are held informally to learn how to review and critique research papers.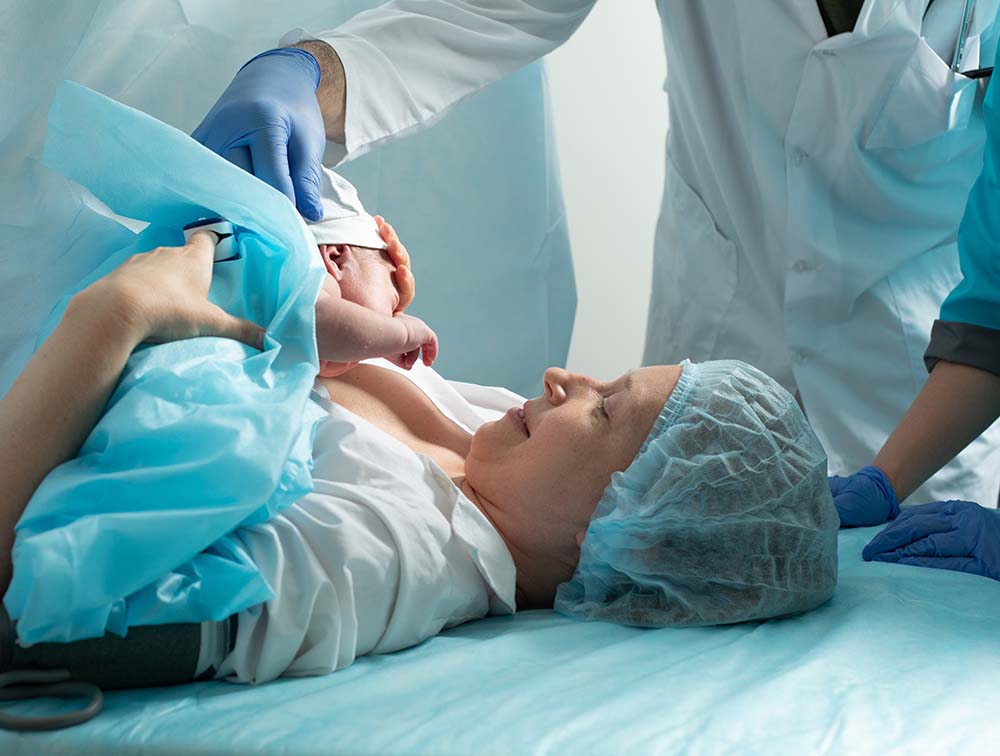 For anesthesiologists pursuing a subspeciality in obstetric anesthesia, we offer one-year non-accredited obstetric fellowship positions. The department is working to obtain ACGME accreditation in obstetric anesthesia..
Oishei Children's Hospital is a regional referral center for high-risk obstetric patients. We care for moms with complex medical disorders, fetuses requiring intrauterine surgery, and neonates with congenital diseases.
We collaborate closely with our Maternal Fetal Medicine colleagues to optimize care for both the mom and the fetus. We provide prenatal consultations and actively participate in birth plan formulation in complex clinical scenarios. During labor, we provide high-quality analgesia in the form of regional anesthesia, including continuous spinal, epidural, combined spinal epidural, and dural puncture epidural (DPE) analgesia. When a fetus requires intrauterine surgery, we provide comprehensive anesthesia for both the fetus and the mom.
When a baby is expected to need surgery immediately after birth while still attached to the umbilical cord and dependent on placental blood flow (EXIT procedures) our highly specialized Obstetric team provides care for the mother while our highly specialized Pediatric Anesthesia team provides specialized care for the neonate.
Great Lakes Anesthesiology helps deliver approximately 4,000 babies per year. Our high-risk OB unit is complemented by our high-risk NICU team within the same building. Dr. S. Watt is the fellowship director, and Dr. B. Senbruna leads our clinical team that includes four fellowship-trained OB anesthesiologists.
Applying for a fellowship.
At Oishei Children's Hospital, our medical staff are all board certified in anesthesiology, our pediatric anesthesiologists are also board certified in pediatric anesthesia, and our OB anesthesiologists are all fellowship-trained in OB anesthesia.
Our anesthesiologists and CRNAs also staff other hospitals and ambulatory centers across Western New York and Pennsylvania that provide services to adults, including sedation and general and regional anesthesia. These do not require specialty certification.
Learn more about our anesthesiology career opportunities.
Candidates for pediatric and obstetric fellowships should apply to the University at Buffalo. For candidates outside of the United States, Great Lakes may provide legal assistance for VISA issues.
Academic and institutional partners.
Great Lakes has built solid partnerships with academic centers to keep our anesthesiologists on the leading edge and to empower the next generation of medical professionals.
We encourage our anesthesiologists to pursue research and academic endeavors outside their clinical practices. Our current and former team members have authored textbooks, published research papers, and presented their research at conferences globally.
Textbooks
Cote & Lerman's, A Practice of Anesthesia For Infants & Children
Text Book, 7th Edition, 2023
By Dr. Charles J. Cote. Charles, Dr. Jerrold Lerman, and Dr. Brian J. Anderson.
In press – available soon
Manual of Pediatric Anesthesia With an Index of Pediatric Syndromes
Text Book, 7th Edition, 2017
By Dr. Jerrold Lerman, Dr. Coté, and Dr. Steward
Information and purchase
Neonatal Anesthesia
2nd Edition, 2023
By Dr. Jerrold Lerman
In press – available soon
Mobile apps
Pedi-Anesth mobile app
Dr. Lerman, in conjunction with his coauthors, Drs. Charles Coté and Brian Anderson, developed the Pedi-Anesth mobile app, which provides immediate access to emergency information and planning instructions to manage children requiring pediatric anesthesia. The clinical information for the app is adapted from the textbook A Practice of Anesthesia for Infants and Children.
Available on the Apple App Store
Recent Publications
New ESAIC fasting guidelines for clear fluids in children: Much ado about nothing or is it?
PMID:
35822222
Induction of anesthesia with sevoflurane in children: Curiosities and controversies
PMID: 35899582
Changes in the cuff pressure in neonates in the absence of nitrous oxide
PMID: 35416440
Glottic views using a Miller size 0 blade are superior to those from a Macintosh size 0 blade in neonates: a randomized trial
PMID: 35164484
Association of anesthesia type with prolonged postoperative intubation in neonates undergoing inguinal hernia repair
PMID: 32499596
Pro-Con Debate: 1- vs 2-Hour Fast for Clear Liquids Before Anesthesia in Children
PMID: 34403386
A randomized trial of the glottic views with the classic Miller, Wis-Hipple and C-MAC (videolaryngoscope and direct views) straight size 1 blades in young children
PMID: 31450175
The Effects of a Shoulder Roll During Laryngoscopy in Infants: A Randomized, Single-Blinded, Crossover Study
PMID: 32925342
Tracking tidal volume noninvasively in volunteers using a tightly controlled temperature-based device: A proof of concept paper
PMID: 31808617
COVID-19 Pandemic Acute Respiratory Distress Syndrome Survivors: Pain After the Storm?
PMID: 32541584
Drug Calculation Errors in Anesthesiology Residents and Faculty: An Analysis of Contributing Factors
PMID: 31094802
To learn more about what Great Lakes has to offer, fill out the short form below or call our administrative office at 716.323.6570. We look forward to talking with you.