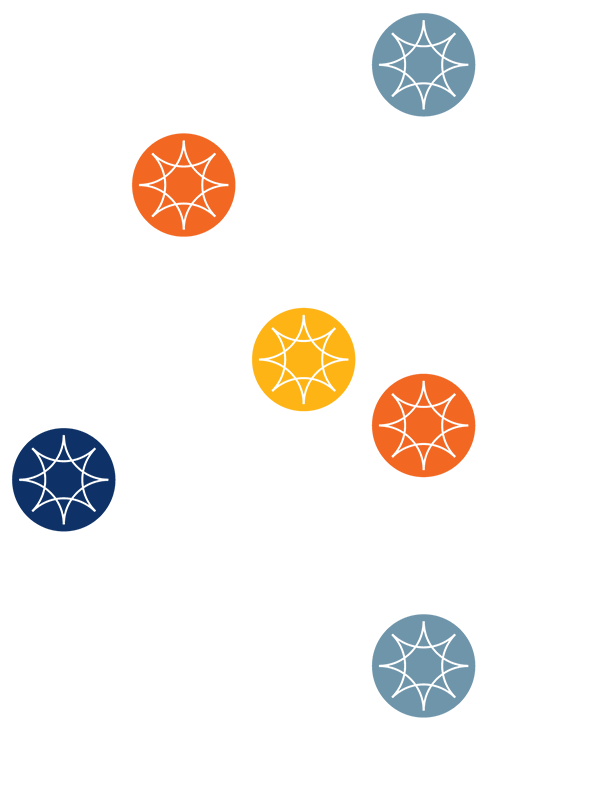 What to Expect as a Patient
Anesthesiology is just one aspect of your medical procedure – but it's very important for your comfort and safety. With Great Lakes, our experienced team is here to guide you through the entire process – from providing easy-to-follow pre-surgery instructions to making sure you recover properly.
Below, you'll find patient information and resources. If you have any additional questions, please don't hesitate to contact us.
As of January 1, 2022, Great Lakes Anesthesiology is happy to accept health insurance plans from the following providers.
Aetna Health
AmeriHealth Health Plan
AmeriGroup
Excellus
Highmark of Western New York (formerly BlueCross BlueShield of WNY)
Highmark of Pennsylvania
Independent Health
Univera Health Care
WellCare
New York Medicaid
Pennsylvania Medicaid
Worker's Compensation and No-Fault
Medicare
Nova
Fidelis
Tricare
Coventry
The Empire Plan
Meritain Health​
Great Lakes manages the anesthesia department at several healthcare facilities in Western New York and northern Pennsylvania. Visit our Locations page for information and directions.
Frequently asked questions.
What food and drink should I avoid before my surgery?
NPO stands for Nil Per Os, which is Latin for 'Nothing By Mouth.' Fasting before elective surgery is essential for your safety. Under general anesthesia, your body loses the protective reflexes that prevent your stomach contents from being breathed into your lungs. This is called aspiration, which can be life-threatening.
An empty stomach is the best way to prevent aspiration. If you eat food or drink beverages before your surgery, the procedure will be delayed or canceled in order to protect you.
What medications should I take before the surgery?
Your surgeon or anesthesiologist will give you specific instructions on what medications to take and what should be stopped. You may take most medications with a small sip of water before surgery.
Common drugs that should be taken on the day of surgery include:
Beta-blockers (Inderal, atenolol, propranolol, etc.)
Thyroid medications (levothyroxine)
Seizure medications (Dilantin, valproic acid, Tegretol, Topamax, etc.)
Asthma medications, including inhalers (albuterol, etc.)
Drugs that should be stopped before the day of surgery include:
Blood thinners (aspirin, heparin, Lovenox, Warfarin, coumadin, etc.)
ACE inhibitors for hypertension (Captopril, Enalapril, Losartan, etc.)
Some children can only take their medication with food. In that case, please contact our office for specific instructions before the day of surgery. Taking medication with food on the morning of surgery might cause the procedure to be delayed or canceled.
If you have any questions about drugs you should take before your surgery, please contact your surgeon or your anesthesia team at our office.
What is an anesthesiologist, and what training do they go through?
Your anesthesiologist is a doctor. After medical school, they completed a one-year internship and a residency of at least three more years in the specialty of anesthesia. In addition, they may have done even more specialized training in pediatric anesthesia, pain medicine, cardiac anesthesia, or other subspecialties. In total, your anesthesiologist has spent more than eight years since starting medical school preparing for your operation, in addition to many years of experience.
Who will be watching over me during my operation?
Our anesthesiologists most often practice in the Anesthesia Care Team model. The team includes anesthesia residents (doctors in anesthesia training) and fellows (anesthesia doctors who are obtaining advanced subspecialty training) as well as skilled certified registered nurse anesthetists (CRNAs). In order to provide safe patient care, the anesthesiologist directs the Anesthesia Care Team. The anesthesiologist is responsible for evaluating the patient before surgery, prescribing the anesthetic plan, managing the anesthetic during surgery, and providing post-anesthesia care.
What If I have questions before my procedure?
You will meet your anesthesia team on the day of surgery. We will ask you many questions about your health and anesthesia experiences to plan the best anesthetic for you. For most patients, all of their concerns are addressed at that time. Some patients have special medical issues and may be referred by their surgeon to our office for a preoperative consultation. Many patients will also be sent to their primary care doctor to get a complete and up-to-date picture of their health problems. If you have specific questions or concerns, we would happily speak with you by telephone. Usually, that will save you a special trip to our office.
What if I get a surprise or out-of-network balance bill after my surgery?
When you get emergency care or are treated by an out-of-network provider at an in-network hospital or ambulatory surgical center, you are protected from balance billing, also called surprise billing. In these cases, you shouldn't be charged more than your plan's copayments, coinsurance, or deductible.
You're never required to give up your protection from balance billing. Generally, your health plan must:
Cover emergency services without requiring you to get approval for services in advance (also known as "prior authorization")
Cover emergency services by out-of-network providers
Base what you owe the provider or facility (cost-sharing) on what it would pay an in-network provider or facility, and show that amount in your explanation of benefits
Count any amount you pay for emergency services or out-of-network services toward your in-network deductible and out-of-pocket limit
If you think you've been wrongly billed, contact, please call 1-800-985-3059.
"Our family is forever grateful for the knowledgeable and compassionate team at Great Lakes Anesthesia. Having experienced a complicated and painful pregnancy, they provided the first true moment of relief and ease."
Courtney, patient
Anesthesia services are billed separately from surgery and hospital charges. The estimated amount of your bill for anesthesia services is available upon request by contacting our office.
Actual anesthesia charges may exceed the estimated bill for many reasons, such as surgery taking longer than expected, the surgery ending up more extensive than initially planned, or the need for treatments that were not anticipated. We strongly encourage you to contact our office before elective surgery to discuss the billing process, patient responsibility, and situations with non-participating or out-of-network insurance.
If you have questions or concerns about a bill, please call the Great Lakes Anesthesiology billing office at (716) 323-6580. We are available Monday through Friday, 8:00 a.m to 4:00 p.m.
To learn more about what Great Lakes has to offer, fill out the short form below or call our administrative office at 716.323.6570. We look forward to talking with you.